Hello Friends!
This has been a weird week for me. I haven't been able to focus on a book. I started reading one and it was so bad that I had to put it away. It wasn't something anyone should read to be honest. It was horribly written and the subject was not cute. It was victim of an author trying to take a serious subject and make it sexy. I have a review of that one coming soon. It just ticked me off.
I started on a book last night but I didn't really enjoy it, so I may be DNFing that one too.
I am reading one book though that I am actually enjoying.
Kings Cage by Victoria Aveyard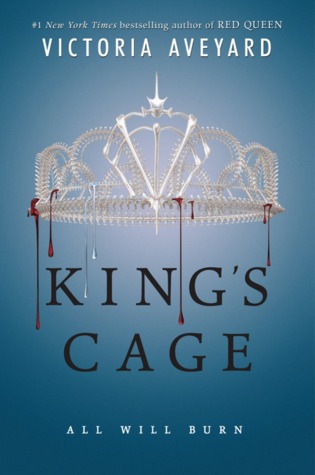 Seriously, the cover alone is amazing. I know this series has gotten a lot of crap, but I love it! I have only read a few chapters, so everything is basically still being built up and reminders are in place. I'm just hoping its going to be as good as the last two books.
That is really the only book I can actually claim this week. It's the only one that I am seriously reading. Everything else has been a search for something, though I am not sure what I am looking for. I should probably just focus on this one book and try to find something after I finish this one.
What are you reading?