Hello Friends! Guess what…I'm still reading the same books as last week. Except one different one. I finished one book and moved on to another. So…Let's get too it.
The Bitches of Everafter by Barbra Annino
Now…I love any kind of fairy tale re-telling. I just love them. I love seeing my favorites in a new light. So far this book has been pretty hilarious. All the princesses have done something bad and are having to complete community service. My only problem so far with this book is that it is supposedly part of a trilogy, but there is only one book. This book was released in 2014 and I actually almost stopped reading it for that fact. I have a feeling this book will end with a ton of questions and we will never get the answers. But it's still entertaining so I will continue to read it.
End of Watch by Stephen King
I'm at the end of this book and it's so good. I don't know why I ever go into a Stephen King novel afraid I will dislike it…because I am always pleased with the story. My only complaint with this book is that I only listen to it when I am driving and I just want to listen to it until the end. I pace myself with audio books so they last the whole month. But I can't wait to see what happens! I have been battling myself to keep my fingers from typing into goggle to find out how this book ends.
Harry Potter and the Sorcerer's Stone by J.K. Rowling
Seriously…the magic is still alive.
Miss Peregrine's Home for Peculiar Children by Ransom Riggs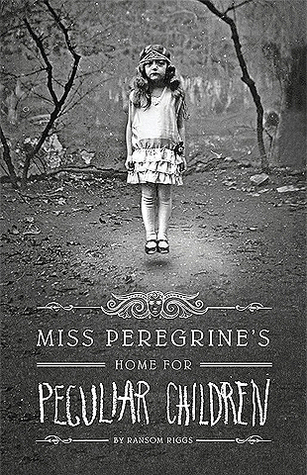 All other books may be put on hold this week so that I can finish this book. I really wanted to finish it before I saw the movie and the movie releases this Friday. Of course, I may wait until next week to see it so that the crowd dies down. I'm not comfortable in crowds. So far this book has been interesting, but I have yet to read anything about the peculiar children. It's been all about Jacob and his search to learn more about his grandfather.
Curio by Evangeline Denmark
I am going to be honest with you. I am so close to just putting this book away. It just can not hold my interest and I'm kind of just bored with it. I think it has to do with the fact that there are so many questions floating around the story and it is taking so long to get any answers as to what is going on. Maybe I will just skim read what is left just to get to an end to it. I don't know.
That is what I am reading this week. My hope is to get at least three of these books done this week, but we will see what my schedule has in store for me. With me being back in school, it's hard to make more time for reading.
What are you reading?