Hello Friends! I didn't have a "What Are You Reading?" post last week, because I am still reading all the same stuff…for the most part anyways. I have been having a serious problem with reading lately. I haven't been happy with the books I have been picking up, so I pick up a new book. But I finally found some really great books…and I may have broken my month long book buying ban (oops) and purchased a few books I have been excited to read. Anyways, what am I reading at the moment?
Actively I am reading…
The Wrath & the Dawn by Renee Ahdieh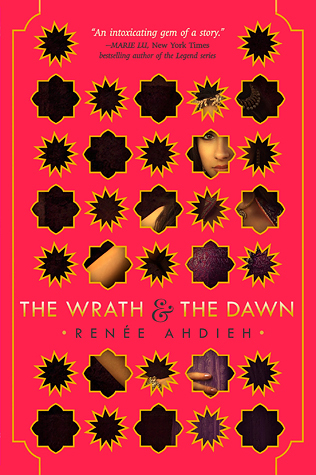 This book is actually really really good. I have loved it so far. I didn't think I would like it because of the hype around it. But I can't get enough and I can't read it fast enough. I knew I would need the next book in the series as soon as I finished it so I went ahead and bought it. (That's just one of the books I broke my ban for.)
Dark Prince by Christine Feehan
While I have enjoyed this book for the most part, the main female character is getting on my very last nerve. "Yes I want to be with him." "No, this is crazy. I don't want to be with him." "But I love him, I must be with him." "This is ridiculous. I am an independent woman and I love my alone time, I can't be with him." "But he needs me, I have to be with him." Dear god woman, make up your mind and stick to it! Seriously, I don't know how much more of this book I can take. I may finish it, I may break my phone because I have gotten so mad at the book that I just throw my phone, which is what I am using to read this book. I just…I don't know if I can make it through.
Sons of Beasts: Legend of Steeple Creek by Phillip Edwin
This book I read on my breaks at work. So far it's interesting. There is a mystery, a creepy beast, and three brothers who have moved into this new strange town after their parents died. Yep, you got me interested.