I have loved horror movies since I was a toddler. It's true, as my parents. I have watched just about all the scary movies that everyone claims is just too scary. The only one that actually bothered me was Exorcist and…I still haven't watched that movie again.
I have watched It several times and I have loved it every time. Unlike a huge chunk of the worlds population, clowns do not freak me out at all. And to be perfectly honest with you, Pennywise wasn't even that scary.
Now as most of you have heard, I am sure, It is getting a remake. Like most of the world, I don't like remakes, but for some reason I am excited about this one. Maybe it's because of my love for Stephen King and everything he does. Maybe because Pennywise is one of my favorite horror movie villains. Who knows, but I am ready for it.
The other day they annouced a recast of Pennywise.
At first it was going to be this guy…
Will Poutler. He was Gally in "The Maze Runner". He also played Kenny in "We're The Millers." He has a baby face…which with the clown make up I am sure can work. Evidently his scheduling didn't allow for him to continue with the Pennywise roll and they had to recast.
Now it is Bill Skarsgard. One of the actors of Hemlock Grove, also the brother of Alexander Skarsgard (Eric on True Blood).
I am all for this! But I read an article this morning that you can read at DailyDot.com where they say that Bill is just too hot to play Pennywise.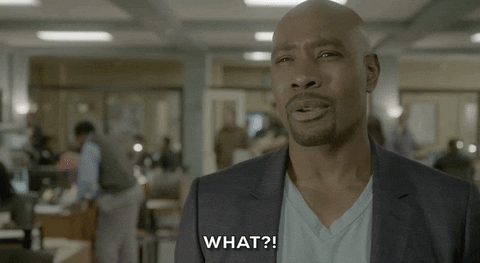 Tim Curry, the original Pennywise, was a very nice looking man.
So your argument is invalid.
Okay, so that gif may be a little overkill…maybe.
Also, let me point out that Bill Skarsgard is a creepy looking guy. Seriously, he can play an killer clown easily.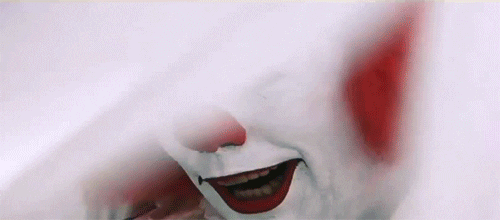 And my last point to this…Make up…This actor is going to be in full clown makeup. How are we okay with baby face Will, but mad about creepy looking Bill? Also, Will…Bill…am I the only one that finds that funny?
I am excited for the casting and the remake. I do hope that everything pans out well and we actually get to see this movie soon. I don't know about Skarsgard's acting skills as I have never seen Hemlock Grove or anything else he has played in, but I think he has the look.  I am not expecting the remake to be better than the original…because you can't beat the genius that is Tim Curry, but I am hopeful for a fantastic movie.
What are your thoughts?