Hello Friends! Happy Monday. I hope it's not too terrible for you all. Especially since most of you have the day off.
This week I am still listening to Finders Keepers by Stephen King.
I am about 2 hours from finishing this book and I can't wait to get it finished.
I am currently reading the Spiderwick Chronicles by Holly Black and Tony DiTerlizzi. I'm just on the second book The Seeing Stone.
Now, the first book I read in an hour. Sure it could have been faster if I had been focusing, but my focus is a little shot at the moment. I love that these books are so short and quick to read. And they are adorable and fun. I love anything to do with fairies, so I knew I had to finally read this series. I bought the collection in paperback but now that I know I am going to love them I want to get them in hardback as well.
I am also reading The Darkest Night by Gena Showalter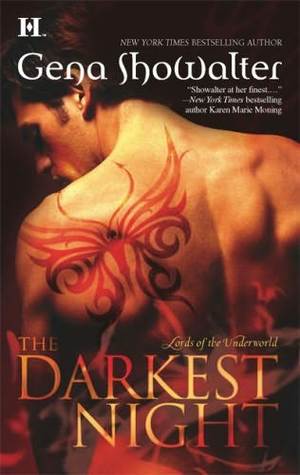 I have actually set this book on the back burner. I have enjoyed reading it, but other things have grabbed my attention so I have not been reading this book as much. I might have peeked through the story a little bit and was a little disappointed in some things that I saw, but I am going to read this book and get through it. If I don't care for it, I will move on and not bother with the rest of the series. Which, may happen. I love Gena Showlater's YA novels, so I was hoping to love her adult novels too. I haven't lost hope yet though.
Lastly, I am reading Figment by Cameron Jace. The second book in the Insanity series.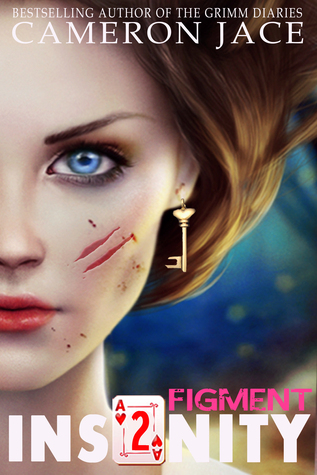 I loved the first book and read it back in October, so it has been a while. But I remember most of it, may have forgotten a few details,  but for the most part I am up to speed. The second book, I just started reading it yesterday, is extremely interesting from the start. I hope to push through this one and the rest of the series by the end of next month, which would be fantastic! I also love anything to do with Alice and Wonderland…You put Wonderland on something and I will read it, buy it, collect it, cherish it, stalk it…yep, mild obsession.
Tell me, what are you reading?