Hello friends. Happy Monday. It's a rough Monday for me. I had to go into work at 5am to 10:30, and now I am about to head back in from 4 to 9:30 pm. And I am just too tired. I hate working split shifts but I never say no to them.
Anyways, let us move on! What are you reading this week?
I just started a new audio book and I am super excited to be reading it!
Mr. Mercedes by Stephen King.

I am only in chapter 3 and I am already just like…"OMG! Are you serious?" I love Stephen King
I am reading…
Maps, Artifacts, and other Arcane Magic by Meghan Ciana Doidge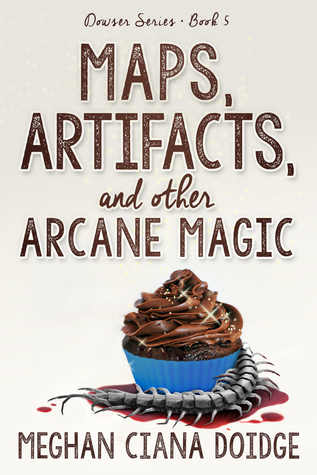 It's the last book currently available for the series. I'm a little worried about not having another one to go to after I am finished. But the author does have another series so I may give that a try after this one.
Changes by Jim Butcher

I know what you are thinking, "Heather, why are you still reading this one?!" But I have been so captured by the Dowser series (mentioned above) that I have been letting Mr. Dresden fall to the waste side. I am so sorry Harry!!
My GoodReads "Currently-Reading" List has one more book, but I am not actively reading it and I am not so sure I want to continue reading it. I just haven't decided yet. And I have one book that I seriously need to start reading soon so I can have it done and ready for this months author interview. Ugh, I'm falling behind already.
Also, be very proud that none of these are YA!! I had to take a break from the YA world!
What are you reading?