Hello friends! It's Monday! Let's talk about what we are reading!
I finally was able to get to Glass Sword by Victoria Aveyard.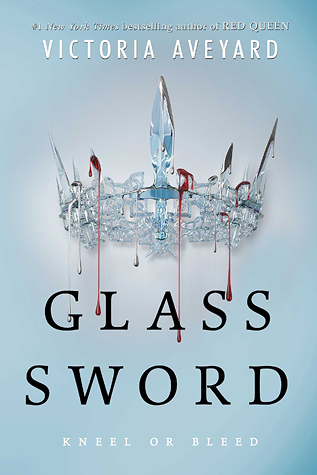 I am so into this book right now! I am about 200 pages in and OMG! It's so good!
I am also reading The 6th Horseman by Anderson Atlas
This so far has been fantastic. Anderson Atlas also happens to be the author I will be interviewing this month. I should probably get on top of this author interview thing and do them a month ahead…but I am not that organized yet. So far, this has been one of the best books I have read for the Reading Bud so far. I was going to get through it yesterday and finish, but other things got in the way. When you only have a few days off a week, a lot of things have to happen on those days off.
My goal for this week is to finish the two books above and move on to Firstlife by Gena Showalter and Cogling by Jordan Elizabeth. I am hoping to also start the last book in James Dashner's Mortality Doctrine series. It will be in audio form, so it won't be adding to much to my packed plate.
What are you reading right now?